Confederate States Cover Collection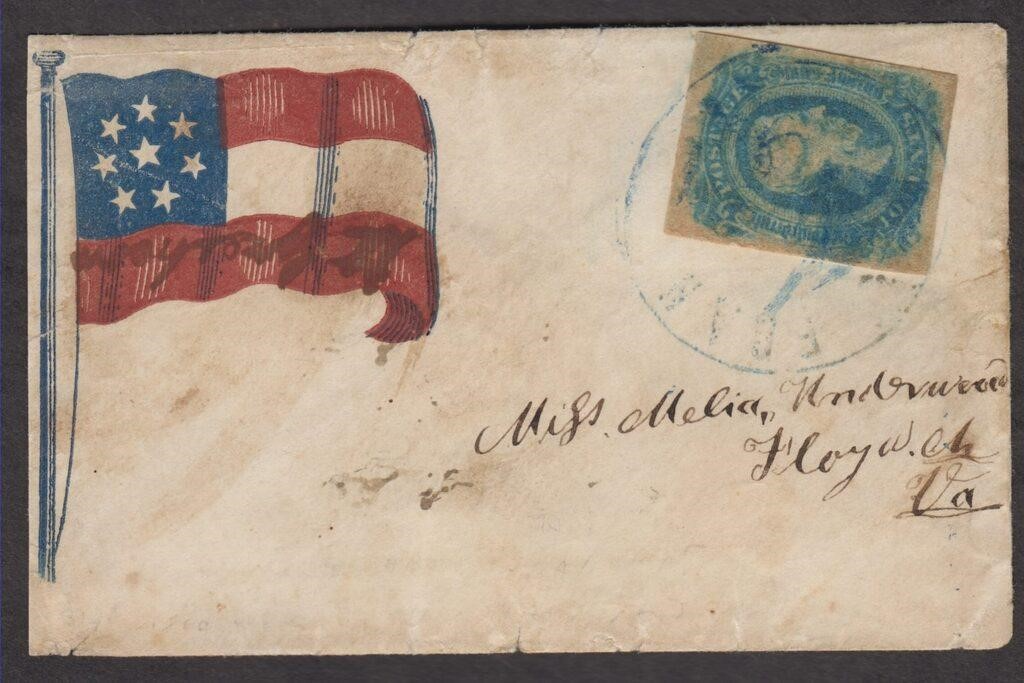 Emerald Ventures, LLC is proud to present the Frank Raysor Collection of Confederate Covers.
On Saturday, March 11th, we will be selling one of the finest cover collections ever assembled of the Confederate States of America. This collection starts with 70+ Postmaster Provisionals, both adhesive and handstamped, many of these one of only a few known. Most covers are bright and sharp, and look as though they left the post office yesterday. The quality continues through the adhesive CSA stamps, where at least two covers from each Scott number is represented. Two "Ten" cent issues, two framelines, one of which has almost four complete framelines, plus dozens of other very attractive and unique covers. The collection ends with a group of college covers including four University of North Carolina all over advertising covers which are a sight to behold.
This collection is remarkable not only for its completeness but its quality. Peter Powell remarked that this collection was the best quality CSA collection he had ever seen. Most covers are bright and sharp, with high quality stamps and handstamps. There are day of secession covers, official covers, Confederate Patriotic covers, and more.
Please follow the link above to our auctions to look through all 247 lots.
The auction will be open for bidding and lot 1 will end at 6 PM EST on Saturday, March 11, with lots ending every 30 seconds or so after that. If bidding occurs in the last minute of the auction the time will be extended to allow all bids to be counted.
Please email or call us if you have any questions, and please visit us at 5315 Lakeside Avenue, Richmond VA any Tuesday or Thursday to see this wonderful collection.
---