Treaty of Paris Passport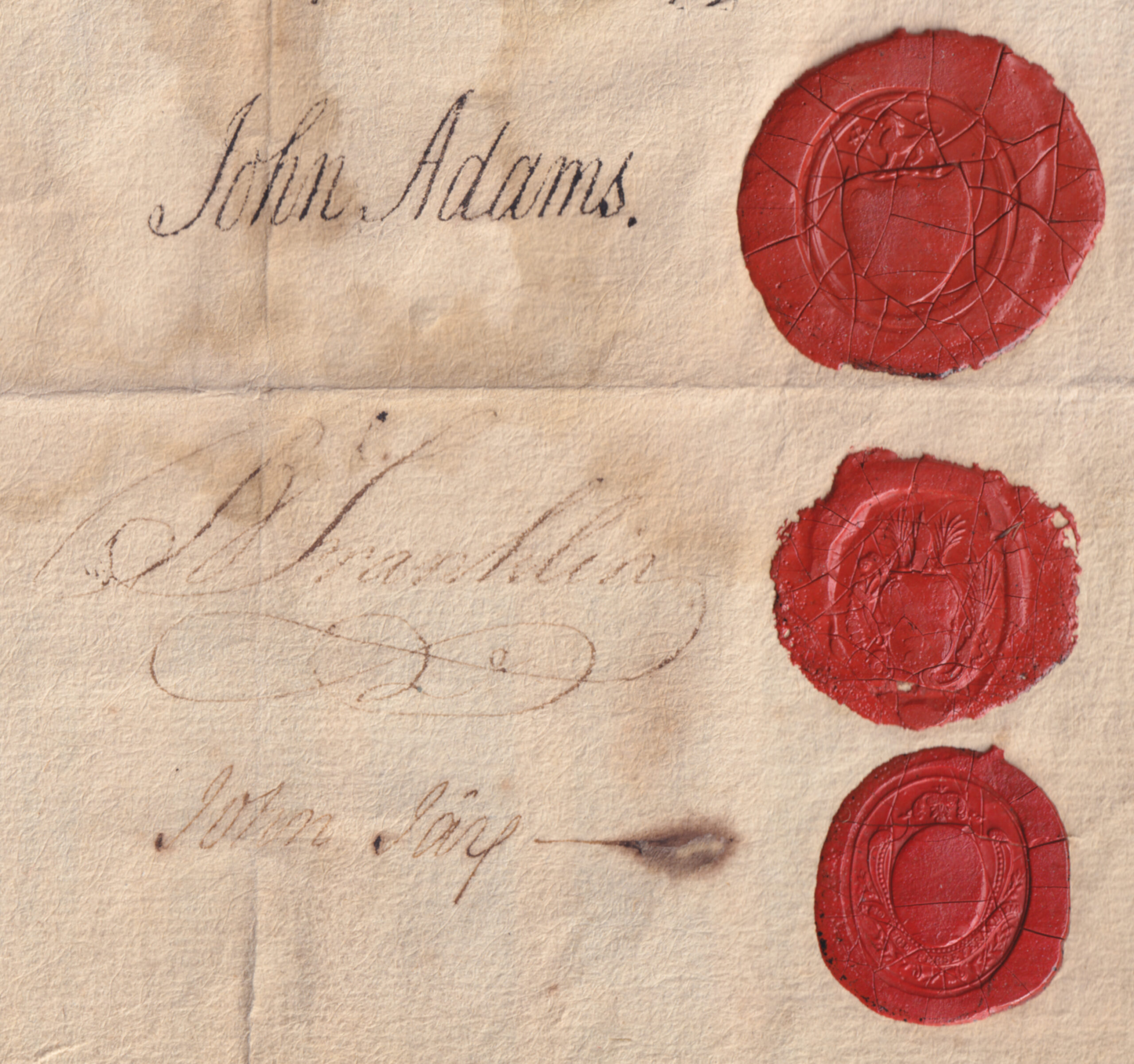 In our Otto O. Fisher Auction we have a unique piece of history.
In 1783 the United States was negotiating a treaty with Great Britain to end the Revolutionary War and create a new country. During these negotiations, the principals from the United States, and the soon-to-be signors of the Treaty traveled to France and back several times. Travel during this time was both difficult and dangerous. To accomplish this safely, the men themselves wrote a passport guaranteeing safe passage.
John Adams, Benjamin Franklin, & John Jay signed this passport allowing passage and providing safe passage to Jamaica. These three autographs are extremely rare in combination on any other document besides the Treaty of Paris. One of these passports last sold in the late 1990s, and there is one other copy known in Yale University collection, that copy, however, is blank, this copy being signed, folded, with staining.
An incredible piece with great historical significance, we are proud to offer this and many other amazing items Sunday, December 5th, 2021 at 6 PM.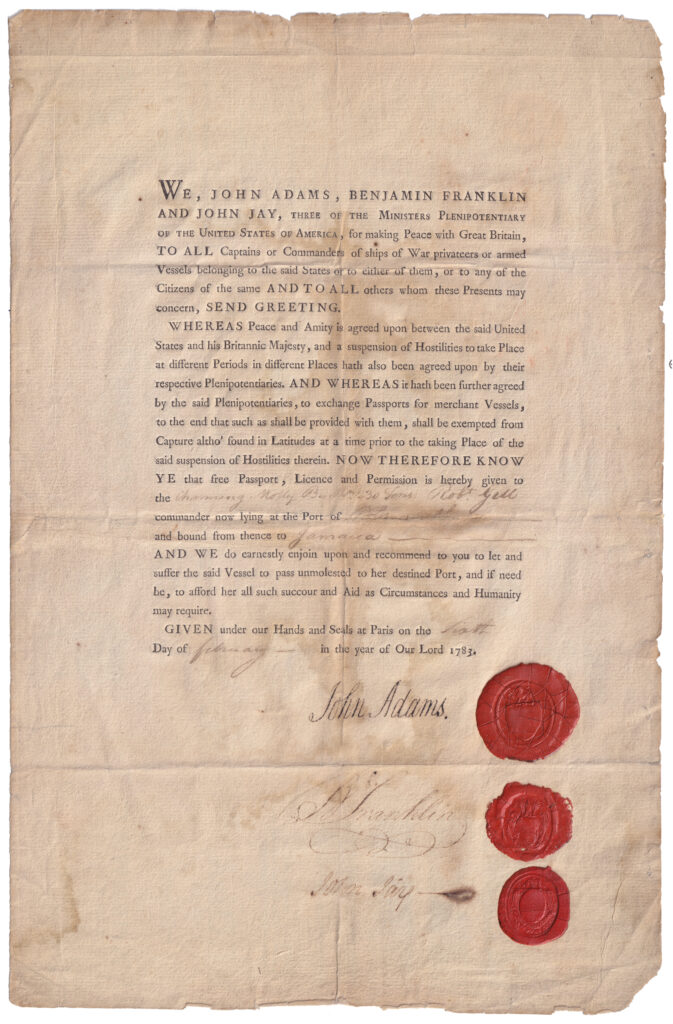 ---