Our Next Catalog Auction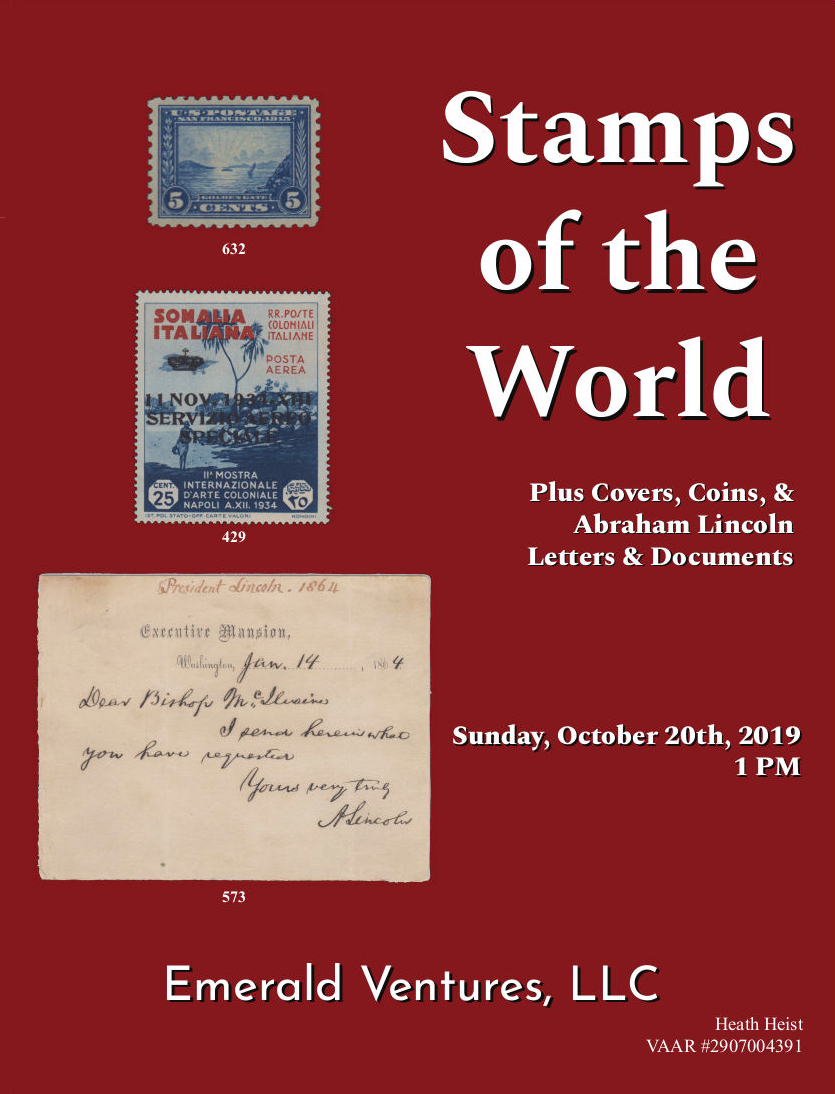 We are proud to announce our next catalog auction which will take place on Sunday, October 20th, 2019. The catalogs have been mailed out, so if you haven't received one, please contact us ASAP. You can view all lots by clicking on the "Auctions" tab above.
We are very excited for the over 700 lots we have ready for viewing. There is a wealth of British Commonwealth, a memorable group of Lincoln memorabilia (including three autographs), and lot of other interesting lots.
Bidding will be online only, but we will be at the store on the 19th and 20th for viewing. We will not be taking live bids, but are happy to assist you at the shop (5315 Lakeside Avenue, Richmond, VA) on auction day. We will set you up with a computer or on your phone and help you get logged in for bidding.
We are still collecting consignments for our next catalog auction, which we hope to have before next summer, as well as our Postal History Auction, as well as our weekly auctions.
---